Are you still trying to conceive and becoming impatient?
Are you fearful or anxious, not knowing how to welcome your baby into your life from womb to birth?
Get equipped to drop your stress and enjoy a Nurturing-self journey into your parenthood.
The Most Complete Support when Becoming a Parent
The Gift of a Good Beginnings Membership
Good Beginnings Membership Subscription
Who is this membership subscription for?
Couples/women who may want to build a family
All expectant couples and parents with baby/babies
Parents who are planning for another child
Couples who are getting married
Couples who have wanted self-care/buddy care, build better relationship with others
Our Role
We will help you to expand your mind if you feel you are not progressing your journey to build a family. To guide you how to recognise what is fact and what is the truth, and turn probability into possibility in a nurturing way with joy and support. Our focus is to improve your health and not forgetting psychological and physiological health, feeling joy into conception, continuing feeling joy during pregnancy and bonding with your baby.
What benefits will you get joining this community?
My question to you is, if you brush your teeth when you wake up and before you sleep, should you not prepare yourself for the lifelong journey into parenthood?
We dive deep into the topics of Preconception, Prenatal, Perinatal and Postpartum. What happens to us in our life reflects the world in utero.
Your Role
You will apply self-care and buddy care method on top of professional helps in your self- nurturing journey into creative parenthood.
Pay Good Beginnings Forward Support Group
For present and future parents…
Who Are We
We are a team of independent holistic practitioners led by Kong Choon Yen, founder of Birth Discovery, who initiated a Pay Good Beginnings Forward Movement in support of the United Nation's 17 Sustainable Development Goals, goal number 3 – Health and Wellbeing. We aim to inspire couples to improve their holistic health, to achieve optimal health starting from before conception into postpartum care leading to good beginnings as a family. 
Our Mission
Raise human consciousness in preparing for a nurturing journey into parenthood, equip individuals with the knowledge and life skills to achieve optimal health before conception to postpartum care for the family leading to better future health in our community.
"Every challenge has a Solution"
"Every trauma has wisdom behind it"
"Every fear hides tremendous Power within us"
It is time to understand the flow of nature so as to increase human potential for growth.
Our Vision
Every child is nurtured into this world with readiness and in total health,
Who Will Benefit
For couples getting married, married couples, couples planning to conceive & parents.  Women & men  between age 20s to 45.
Are you trying to conceive? Wait! Let's drop the stress and prepare for a nurturing-self journey into conception.
Are you confused and not knowing what to expect in your pregnancy and upcoming birth?
Are you worried or feel  overwhelmed with the challenges in your new role as a parent be it first-time, second-time and your subsequent pregnancy/baby?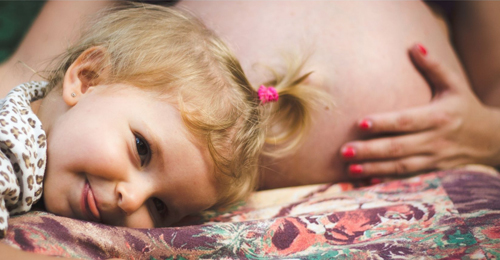 Enjoy unlimited access to a large selection of resources & content related to all phases of becoming parents, from conception all the way to baby care.
Online resources
Full access to updated BirthDiscovery Resources on GlobalSparks portal, and to the Facebook Private group News Update.
Free Live + On-demand content
Unlimited access to all recordings and materials
Virtual Preconception & Prenatal Group Support
Premium Membership
Good Beginnings Series & Online Programs
Virtual Classes
Private Consultations
Workshop discounts